New Day, New Beginnings!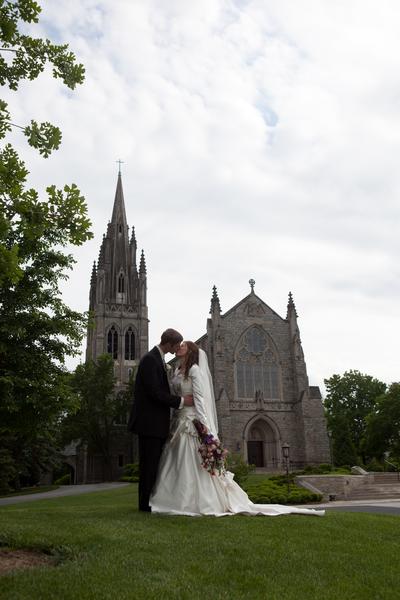 January 9, 2013
Lord, make me to know my end, and the measure of mine days, what it is; that I may know how frail I am. -Psalm 39:4
Our hearts are filled with praises to God for the life He gave us, the hope He gives us, and the family and friends that uphold us in prayer as we embrace each new day. A new year is a time to reflect on changes we want or need to make as we set goals in hope to carry them out over the next 365 days and into the years to come. However, no one is guaranteed tomorrow and every day is a gift. Each morning that I wake up, I ask the Lord for enough strength for the day. I transfer Dean several times throughout the day and I need a special portion of physical strength. I can't care for Dean as a loving wife apart from Christ. Dean's mental and physical state make no difference from before or after state in the way in which God has called me to love and cherish him as his help meet. As I hold onto our memories, Dean and I start over every morning, hour and minute believing that one day he will share the same memories of us again. A new day is a new beginning for us all and it's our opportunity to find peace with God and love others as we become better fathers, mothers; husbands, wives; sons, daughters; brothers, sisters; employers, employees; neighbors, friends.
Since coming home, I've noticed Dean asking more questions, comprehending more, following directions, using more of his vocabulary, and speaking with more clarity. Overall, he is becoming more aware of his surroundings yet he seems confused and agitated. I can understand about 65% of what Dean says as we try to make sense of one another. We both work hard to communicate, searching for words to bridge the gap. Often he responds with, "whatever." This is another phase as his brain heals while reorganizing and rerouting. Last night, I asked if he wanted to read. As I began to read, he told me to slow down. So I asked him if he wanted to read along and he began repeating after me. We read the entire passage together. I read a phrase, pause and he repeats. When we talk I usually pause so he can process. When I don't understand him, he is very good at repeating his statement. Our days at home are filled with reading, music, radio stories, exercise, rest, word games, chores, family visits, therapy, meals, and prayer. Over the past 3 months, he's enjoyed talking on the phone and I've noticed his comprehension improving. One evening, I put the phone on speaker while he talked to my mom. I stood quietly in the room and my mom asked Dean to call for Dannielle so she could talk to me. Dean said, "Hey Dannielle, She is on the phone if you want to talk to her." Every word in his sentence was perfectly clear. We practice this everytime she calls. Another time, when asked he said, "Hang on. Hold on. She is standing right here." We also play some word games for speech throughout the day. Dean will tell me to, "Fire it up" "Let's do it" when I ask if he is ready. Occasionally Dean will call me by name but typically he calls me whatever name comes to mind such as Julie, Dad, Devin, etc. I will then reorient him by telling him my name and relation to him and the name he called and their relation to him. If I don't respond to the name he calls, he says, "Hello" loudly.
Dean is receiving Physical, Speech and Occupational Therapy at home through Lutheran Home Care. A nurse visits once a week to check his vitals and take blood. Dean had his first Family Doctor visit this week and was taken off a few medicines. Days after Christmas, he started spitting out his food which has made meal times a little more challenging. However, he is still eating well and I was happy to know that he hasn't lost weight since leaving Healthsouth. He has actually reached his normal weight again! The first time I saw Dean stand since the accident, I felt like he was taller. Well, over the past months I have become convinced that he has grown to the point that my curiosity led me to measure him last week with the therapist. He measured 6'3" and 1/2. Prior to the accident, he was 6'2". Sometimes Dean will stand for me but his knees will quickly give way after a minute. The therapist and I stood on either side of him at the kitchen sink pulling him up at his arms with his knees blocked by the cupboards, the wheelchair behind, and his right hand on the sink. It was the first time standing with him at the kitchen sink since June 15 only an hour before his accident. We just ate lunch and were laughing as I placed the dishes in the sink. We then walked into the living room where we sat down on the sofa. He wanted me to listen to the words of a song but I was tuning it out due to the message and beat. We chuckled and I begged him to stay but he had to return to work. I followed him to the door with hugs and kisses and watched him walk outside to a motorcycle he was borrowing. I couldn't resist so I ran after him to give him one more kiss as he buckled his helmet. I tried to squeeze my face into the shielded area that would soon be shattered for one more kiss but it wouldn't fit. He smiled and threw his long leg across the bike and pulled out of our driveway. I ran after him to the mailbox and watched him across the street as he pulled into Mercersburg Printing. It was a gorgeous summer day and our weekend was busy with camping, canoeing, family, a few picnics, and a concert. So I scurried back into the house to wash the dishes and hang up laundry while listening to some praise music. With soapy hands, I heard a loud pounding on the door. It was like seeing a ghost as I listened to words of his older brother. "Dean has been in a serious accident." I knew nothing and asked, "How serious?" Shortly his dad came and we drove to the scene while my stomach was in knots I saw the helicopter flying away from us over a nearby field. The next two hours seemed like longest in my life as we drove to York Hospital and the news the doctors gave was a lover's worst nightmare. I have flashbacks at different times and standing at the sink with him a few days ago triggered this memory. I never shared my story of Day 1 on the blog and this is only a portion to the events leading up to that day.
Earlier in the week, I came across a beautiful poem Dean wrote tucked away in my Bible. I also came across a red journal that I gave Dean on November 8, 2011 in hopes that he would one day read me our story. A fairy tale for when the nights become long and the moon would all to soon mark our life of seasons past as details seem but a faint memory in the distance of the passion and love we once share with each other in every moment. I sat on the bedroom floor in a pool of tears as I read his thoughts and sweet words while longing for his tender touch. I miss my best friend and I am waiting for him to return to me. Before leaving Healthsouth Dean began to enter a phase of agitation along with awareness. Early in the mornings and late at nights he verbalizes his frustration more and since coming home he has tapped into a some of his old vocabulary...things he would never say to me. At the end September through Thanksgiving Dean was open to receiving affection and showed tenderness but now he seems more upset and doesn't like affection. He says he's not married and I'm not his wife. Tonight Dean asked me, "If I was married?"
Praises:
-We are doing great at home and working on a routine.
-We are closer to family and friends.
-A neighbor is letting us test drive their wheelchair accessible van.
-Dean and I remain strong and healthy.
-His customized wheelchair arrived on Friday.
-Our house is warm.
Prayer Requests:
-Pray that Dean can sit. He falls to the sides, backwards or forwards. We practice sitting everyday at the edge of the bed but he needs support. He has strong core muscles but his brain needs to send the message to those muscles so they can function properly. He is unable to focus on something which makes balance a challenge.
-Pray for his vision that he may see all the colors of the rainbow! Since the accident, Dean has had no vision. (However, there have been a few times he has seen color but it has been about 2 months since he has verbalized color.) The absence of his vision makes everything in life a challenge, in addition, to having a brain injury. Therapists have been limited in the tools they can use to assist Dean in his recovery due to his vision. If he is given the gift of vision again, it will open many doors for visual stimulation that will assist him as his brain heals.
Sitting and Vision are two basic prayer requests. However, we ask for Dean's complete healing so that one day he may run, sing, laugh, and smile again.
Other Entries