August 30 - Day 75-77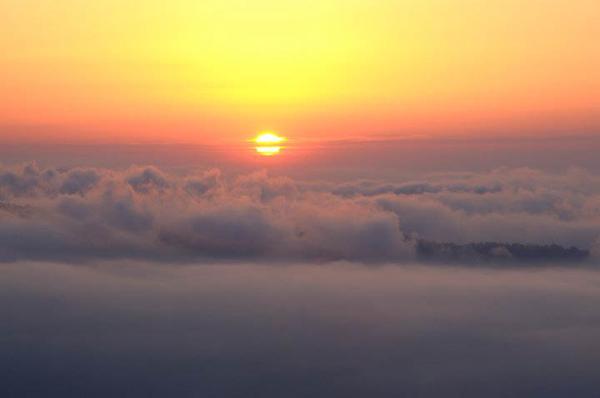 Then Job answered and said, I know it is so of a truth: but how should man be just with God? If he will contend with him, he cannot answer him one of a thousand. He is wise in heart, and mighty in strength: who hath hardened himself against him, and hath prospered? Which removeth the mountains, and they know not: which overturneth them in his anger. Which shaketh the earth out of her place, and the pillars thereof tremble. Which commandeth the sun, and it riseth not; and sealeth up the stars. Which alone spreadeth out the heavens, and treadeth upon the waves of the sea. -Job 9:1-8
I want to express my deep gratitude to everyone for sending your love, words of encouragement, emails, messages, gifts and cards. I'm forever grateful for your continuous prayers and support as Dean recovers! Thank you all for caring and sharing my burden as I'm reminded of this: And whether one member suffer, all the members suffer with it; or one member be honoured, all the members rejoice with it. -1 Corinthians 12:26 I believe our rejoicing will come soon! In the process Jesus invites us: "Come to me, all you who are weary and burdened, and I will give you rest. Take my yoke upon you and learn from me, for I am gentle and humble in heart, and you will find rest for your souls. For my yoke is easy and my burden is light." -Matthew 11:28-30
I am blessed to be by Dean's side on my 28th birthday even though it is far differe
nt from the memories of my 27th birthday with him. Those memories began with an early sunrise on the summit of Big Mountain (pictured above) followed by a long afternoon drive to Caledonia State Park where I convinced him to run in our bare feet through the sand along the lake. It began to sprinkle as we raced for our shoes, running up the stone steps to find shelter under a pavilion. We washed the sand off our feet under the fountain with only socks to dry them. My idea was to take a row boat among the lilies in the lake but the dock was closed so Dean had another wonderful idea. We drove to Gettysburg where he treated me to a special dinner at the Dobbin's House. It had unique country charm as we dined in the Spinning Room with delicious homemade breads and colonial cuisine. It was a delightful day and I couldn't ask for anything more than just being with him. He knew from the beginning that "quality time" spoke volumes to my heart. The last note he played for my birthday was a dozen of crimson roses and a collection of exotic truffles from Vosges. Those memories remain precious gifts! I also fondly remember celebrating with my family and his family the day before.
My birthday wish was to have Dean well and on our way home! I waited and watched as the day came and went. I felt like the children at Chileka airport in Malawi watching and waiting for the first time as the planes glided across the airstrip to bring new or familiar faces back home. I will wait all my days for Dean's return and hold onto hope until I reach the gates of eternity and my prayers are answered. In the morning, I received birthday balloons and chocolates from friends and family. During my recent stay in the hospital, I've been heating my oatmeal in styrofoam cups and it's been spilling over in the microwave. I smiled as I thanked the Lord for providing a tall mug as a birthday gift this morning. Later in the day, I received a vase of 28 beautiful roses along with chocolate from my Shenberger family. My parents came in the evening and celebrated my birthday in the waiting room with a steak dinner and a pan of apple crisp. As I came down the hallway, Josiah (my 7 year old brother) raced into the waiting room to tell the others I was coming. They all crawled under the round table and chairs to surprise me. They were so excited to place 28 candles in the apple crisp and I was hoping the fire alarm would not sound. I appreciate everyone trying to make today a little more special, even though my heart longs with pain to have Dean restored to us. The Lord continually reminds me, Delight thyself also in the LORD: and he shall give thee the desires of thine heart. -Psalm 37:4
August 28 - Day 75
Dean had a restful day. We are keeping his left leg elevated to reduce swelling and waiting for his coumadin to reach a therapeutic level. In the morning, he touched his chin with his fingers feeling the results of a two-day growth. About an hour later, I placed the razor in his hand and proceeded to shave him. Later in the afternoon, he took his fingers and felt his chin again. He did it in such a way that seems he was satisfied to have his face shaven. Dean was always a clean-cut man and strived to be a gentleman. Once he read me quotes from a book about being a gentleman, and I always enjoyed being the lady by his side. I gave Dean a few ice cubes and he moved them around in his mouth until he was ready to swallow. He also reached for his football and held onto it.
August 29 -Day 76
Dean had a quiet day and I had another day facing the giants. We are waiting to hear about a follow-up concerning his back. The doctor took x-rays on Sunday of his back and it appears that Dean has old fractures dating back to the original fractures on June 15, 2012. What does this mean? He originally had a compressed T-6 and 3 fractured posterior ribs 8, 9,10 as far as we were told at York. I would like to know the current condition of his back before returning to Kessler so we can continue moving forwards in physical therapy. Dean still wears his chest brace (turtle shell) during therapy and anytime he is out of bed in order to stabilize and support his back. I completed an MRI form upon the doctor's order and we are waiting to hear whether he's approved. Depending on the type of IVC filter, he will have to wait for 8 weeks after the implantation before he can receive an MRI. In the evening, I was informed he can't have the MRI for another 4 weeks due to his IVC filter. We thank the Lord that the swelling in his left leg has gone down 1 more inch! I placed a plastic star in Dean's hand that was tied to his "Get Well Soon" balloon and he held it in his right palm stretched across his chest. A staff member came by to speak with us about medical records and spoke a few words to Dean. He took the star and threw it in a quick motion but not releasing it towards her twice. I know he hears all that is going on and is trying to be my protector even in his current condition. My memories of Dean are reaching up to heaven and giving me the stars, wiping my every tear, and resting in his embrace to the beat of his heart. Yesterday, I shared with Dean that my heart has been beating 1,059,609,600 times for him if my average heart rate was 72 bpm over the past 28 years. That total is probably higher because my heart started beating faster the day I met my true love! When I exercised or went jogging over the past year, I would send Dean my average heartrate and it would always make him chuckle. (My love for God come before my husband, and my love for Dean is an overflow of knowing the deep love God has lavished upon me.)
August 30 - Day 77
This morning Dean had his eyes wide open. I awoke to him holding his trach collar in his right hand near his right shoulder as he must have pulled it off. His Passy-Mur (speaking valve) popped off too. He caused no harm to himself and I wasn't sure how or when it happened. I wake up through the night but I don't always know what goes on. I put everything back in place, explained what happened, and where and why he's in the hospital. While he was momentarily calm, I dashed for the shower to get ready. Throughout the morning he seemed a little tense but eventually rested in the afternoon. The nurse mentioned that the doctor was ordering a bone scan for his back and it wouldn't be done until the next day so I asked if it was absolutely necessary. Thankfully, the doctor preferred a MRI and said the test wasn't urgent so he canceled the order. Another doctor reviewed Dean's status and started the discharge process for Kessler. Seven days have passed and Dean really needs therapy. The swelling in his leg went down another inch! The arrangements for transportation were set for 3:30 pm so I made my last calls for records before leaving. I sat on my cot and just wept. I appreciate all those who have provided contacts, resources, and compassion concerning Dean's care and medical records. I haven't had time to personally respond to everyone so please accept this general note of "Thanks." The ambulance came around 3:45 pm and we arrived to Kessler around 4:20 pm. The staff welcomed us back and Dean was settled in bed for the night. Meanwhile, I've made several contacts with attorneys and one is starting the process of legal guardianship for my husband. This will be about a four week process. I am asking for open doors and God's favor through this process. In the evening, I decorated the room with wedding photos and started to unpack. Dean seems relaxed; therapy will begin tomorrow. Please pray for his continued healing and strength!
Other Entries