August 27 - Day 73/74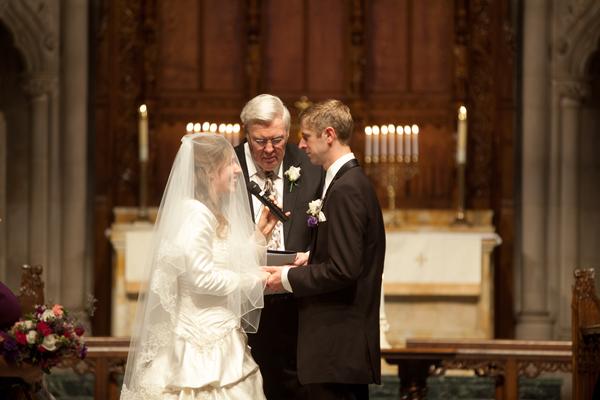 Continue earnestly in prayer, being vigilant in it with thanksgiving; Walk in wisdom toward those who are outside, redeeming the time. Let your speech always be with grace, seasoned with salt, that you may know how you ought to answer each one. -Colossians 4:2,5, 6
During my junior year at Bible School, my advisor gave me this desk plaque, "Never, never, never give up." -Winston Churchill. I shared this with Dean after we were married and set it on top of our refrigerator at home. He really appreciated this quote and told me that someday when we bought a desk for our house he would place it there. After his accident, his brothers gathered some belongings for our hospital stay and this plaque caught their eye so they brought it along. Dean is a man of great perseverance! I've been meditating upon the principle Jesus' was teaching in his parable about the persistent widow. And he spake a parable unto them to this end, that men ought always to pray, and not to faint; Saying, There was in a city a judge, which feared not God, neither regarded man: And there was a widow in that city; and she came unto him, saying, Avenge me of mine adversary. And he would not for a while: but afterward he said within himself, Though I fear not God, nor regard man; Yet because this widow troubleth me, I will avenge her, lest by her continual coming she weary me. And the Lord said, Hear what the unjust judge saith. And shall not God avenge his own elect, which cry day and night unto him, though he bear long with them? I tell you that he will avenge them speedily. Nevertheless when the Son of man cometh, shall he find faith on the earth? She voiced her requests before an unjust judge with all determination and diligence from a desperate heart. She never gave up until she received her answer. We make our petitions before our Loving Father, Righteous God, and Merciful Judge. I will keep asking until my last breath for Dean's complete healing; I gave my vow to Dean before God and man. And I say unto you, Ask, and it shall be given you; seek, and ye shall find; knock, and it shall be opened unto you. For every one that asketh receiveth; and he that seeketh findeth; and to him that knocketh it shall be opened. If a son shall ask bread of any of you that is a father, will he give him a stone? or if he ask a fish, will he for a fish give him a serpent? Or if he shall ask an egg, will he offer him a scorpion? If ye then, being evil, know how to give good gifts unto your children: how much more shall your heavenly Father give the Holy Spirit to them that ask him? -Luke 11:9-3
Upon Dean's request, we both memorized our vows. I remember laying on my bunk bed the night before our wedding until 2 am in the morning pondering and weeping over the vows I was about to give to my best friend the next day. I said them over and over: " I, Dannielle, take thee Dean, to be my lawful wedded husband, to have and to hold from this day forward. For better, for worse; for richer, for poorer; in sickness, in health; to love and to cherish for as long as we both shall live. According to God's holy ordinance, therefore, I give thee my vow." I meant those words with all my heart on May 5, 2012 and I continue to remind him of those vows while I wait for him. But let your communication be, Yea, yea; Nay, nay: for whatsoever is more than these cometh of evil. -Matthew 5:37
I've been surrendered to God's will from the beginning and the Lord comforted me with this verse concerning Dean: I laid me down and slept; I awaked; for the Lord sustained me. -Psalm 3:5 He also gave me a multitude of promises found in Scripture and prayers of blessing from our parents and minister on the day our wedding. On May 12, 2008 while I resided in Chengdu, China the Lord established my faith concerning His will and protection over my life once again. There I sat alone on the floor of our six-story concrete apartment building preparing to teach my last lesson to my students as I made cards. Suddenly I felt an intense pressure inside my head and thought the building was about to explode. Immediately I jumped up and sprang barefoot out the door as I flew down two flights of stairs missing the last few steps falling to my knees. I leapt up as the earth beneath rolled like the waters of the sea and ran around the building to the entrance of our complex where I saw fear in the eyes of all my neighbors. I linked arms with my Chinese guard who was like a grandmother. I remember looking down into her brown eyes and not able to communicate one word with her. (My Chinese was limited and she spoke no English.) We were completely surrounded by tall buildings as I searched for a place to hide for shelter while watching the buildings sway from side to side with mass confusion pouring into the streets. My life flashed before my eyes as I looked up to the heavens and wondered if I would ever see my family again, someday marry, have children, or grow to be an old woman. I wondered if this was all God had planned for my life and thought for sure he had more for me to do on this earth before calling me home with Him. I opened my mouth to cry and the only words that came forth were, "JESUS, JESUS, JESUS!" A few seconds later the earth ceased from its great rumbling to be followed by days of tremors. The Lord spared my life along with over 12 million souls that resided in our city; however, the Great Sichuan earthquake measured a magnitude of 7.9 killing over 68,000 people in the surrounding areas. The epicenter was only 50 miles west of Chengdu, the capital of Sichuan. The earthquake was felt in nearby countries such as Vietnam and Thailand and as far as Beijing and Shanghai over 1000 miles away where office buildings swayed with tremors. I learned in that moment that God would call me home in His timing and the safest place for me was to be in the center of His will. On June 15, 2012, we experienced a devastating earthquake in our personal lives and the tremors remain intense but once again my assurance is in God for He has the final word in all this turmoil. Prayer is our opportunity to listen and speak with God. We must be consistent in prayer. And let us not grow weary while doing good, for in due season we shall reap if we do not lose heart. -Galatians 6:9 We also gain comfort through God's faithfulness to His Word. We must keep on praying, believing, and trusting that God will answer and fulfill his every promise according to His purpose and in His timing. And whatever things you ask in prayer, believing, you will receive." -Matthew 21:22 Prayer must also flow from a committed heart. pray without ceasing, -1 Thessalonians 5:17
August 26 - Day 73
Dean's hemoglobin level is back down to 8.6 and seems to stabilize around there. He has anemia of chronic disease which results from the body's production of hepcidin, a master regulator of human iron metabolism, commonly found among hospitalized patients. I placed a small ice cube on a spoon and encouraged Dean to open his mouth. He chewed the ice as I rubbed his cheeks and swallowed it. We did this three times. He was doing this at Kessler with the speech therapist and she said the more he practices the better he will become at swallowing. I've been asking since Thursday for a spinal doctor to review Dean's back injury and examine his current condition. Around 9:30 pm the transporters came to take Dean for a back and lumbar x-ray. While I waited I heard Dean making a "mmmmmming" sound as they turned him. He continued to make this sound, and when they grabbed his arms he pulled them tightly across his chest. When the technician told him to relax and explained to him what he was doing he loosened his arms a little more so they could stretch them out to the side for a better image. When Dean was finished I asked how he was and he made the same sound. The nurses put him back into his bed and I told them how he was "talking." The one nurse said, "Dean, you talk to those strangers but you won't talk to us?" I rubbed his shoulder and asked him to talk. Well, for the next ten minutes he made this "mmmmming" sound. I've heard him do this occasionally since he has had the speaking valve but I've never heard him do it so consistently and for such a long time! I know he has a lot to share with us and I am looking forwards to hearing his voice again!
August 27 - Day 74
This morning I awoke three times to his oxygen sensor beeping as he slipped it off his finger so I would jump up, put it back on and reset the monitor. (Perhaps, he liked the attention and knew I would respond quicker than the nurses.) I believe he is becoming more aware of his surroundings then he shows. He can fully extend his right arm and there are many times he will be very resistant when therapist or nurses move it. I have to tell them his secret: that he has almost full range in his right arm. Dean's swelling in his left leg is about the same and the doctor said once his anticoagulant levels are manageable they'll discharge him back to Kessler. His Heparin levels have met their goal but his Coumadin levels are still low so they'll increase the dosage. Otherwise, his vitals have been good and he hasn't had a fever. I cleaned his mouth and he opened it nicely for me. As I was talking to him, he let out a little "Mmmmmm" sound. Periodically, I'll hear him do this or sigh when he is moved.

I made several phone calls to doctors, presented our case to medical records, started blood transfusion paperwork, and spoke with the legal department at the hospital. I have not shared this aspect of our journey on the blog due to the negativity but I am asking for prayer concerning open doors for access to all his records. Sadly to say, I've been denied all Dean's medical records since June 15, 2012 yet I am his wife(next to kin), I've been by his side the past 74 days as the hospitals shuffle him around, and I've signed consent forms for every operation on his behalf. Everywhere we go, doctors ask me about his condition which I share all I know yet have not one written form stating his diagnosis, prognosis, or mental state. I was excited today after calling his neurologist at Morristown Hospital and having them fax my very first document stating Dean's condition. I took this document with all my evidence and displayed it on the counter of the medical records along with my license, pictures of Dean and Bill of Rights. Once again, they denied me saying I need a form from a physician specifically stating he can't sign his own name. (I already asked a physician an hour prior to this for a letter but he did nothing and said there should be no reason I couldn't have Dean's records.) At that very moment two of Dean's physicians walked behind me and I quickly stopped them so they could tell medical records Dean's mental state. I asked them to tell the man whether Dean could write and they just chuckled and said he is in a coma and walked out. I demanded to see the legal department and they directed me there where I spoke with a woman who already knew our whole story. At times I feel like the hospital is trying to give me a "brain injury" too. If that were so, perhaps, they would let me snuggle with Dean and treat us together. The treatment was worse at York Hospital but then again I didn't how to be Dean's advocate in uniform. I was wearing slippers for the first 46 days but I knew it was time to lace up my army boots on day 47. This is where I learned out of necessity to be ready for battle at all times. It can be in the middle of the night or during a nap but if a doctor walks in the room the Lord awakens me. There is a lot of bureaucracy in the health care system and injustice towards their patients according to their Bill of Rights and HIPAA laws which I've been reading. I've started the process for guardianship of my own husband but that requires another hefty price tag, weeks of waiting, and an eight hour round trip to appear before the courts in my county. Dean once told me the only two professions that would lead him to get a college education would either be as a lawyer or surgeon. I can see him being excellent in either fields if he chose. I wish I could share with him all that I am experiencing on this side and hear his thoughts about these two fields that interest him. What I have seen with my own eyes, my advice would be to never let any of your loved ones be in the hospital alone. I also highly recommend that everyone have a living will and power of attorney no matter your age. More importantly, we each must be right before God. For it is written, As I live, saith the Lord, every knee shall bow to me, and every tongue shall confess to God. So then every one of us shall give account of himself to God. -Romans 14:11, 12 In the evening they moved us from our double room down the corridor to a private room. Dean has been in six rooms on three floors in the past five days. He has lost four pounds since last Wednesday and now is on a continuous 2400 calorie tube feeding. He is breathing very well on his own! A spinal doctor came by our room and will be running some more scans and possibly a MRI on Dean's back as long as they see no shrapnel in his left eye.
Other Entries