September 14 - Day 91/92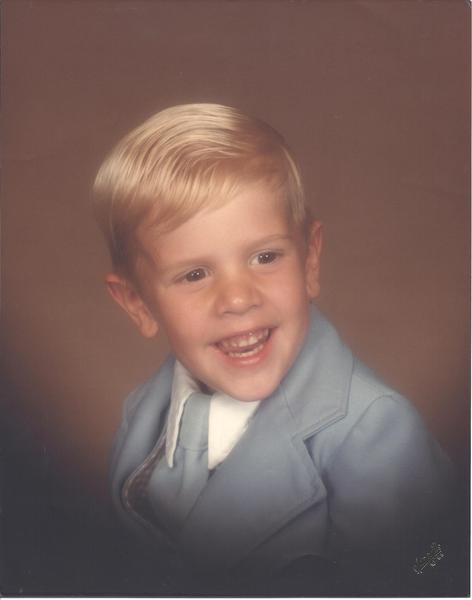 For thou hast possessed my reins: thou hast covered me in my mother's womb. I will praise thee; for I am fearfully and wonderfully made: marvellous are thy works; and that my soul knoweth right well. My substance was not hid from thee, when I was made in secret, and curiously wrought in the lowest parts of the earth. Thine eyes did see my substance, yet being unperfect; and in thy book all my members were written, which in continuance were fashioned, when as yet there was none of them. How precious also are thy thoughts unto me, O God! how great is the sum of them! If I should count them, they are more in number than the sand: when I awake, I am still with thee. –Psalm 139: 13-18 Dean is a mystery to us all. Everyday I'm trying to learn what his needs are and how to best serve him. The Lord knows every detail about Dean's body and He reminds me to rest in Him. However, like mother with her child, I observe him closely and try to identify the source of potential problems.
A typical day at Kessler:
There have been several modifications to this schedule and there is flexibility to meet Dean's daily needs.
6:00 am Dean's feeding is turned off after 14 hours of continuous flow.
6:30 I awake to get my shower before they start giving patients showers at 7 am.
Quiet Time –Devotionals and Rest
8:45 The aids wash Dean and get him dressed for the day.
I shave Dean and do his oral care.
9:30 Speech Therapy
10-11:00 Occupational Therapy
11-11:45 We sit in the courtyard and enjoy the fresh air.
12-1:30pm We put Dean in bed for rest time. I do his oral care.
1:30-2:00 Speech Therapy
2-3:00 Physical Therapy
3-3:45 Opportunity to sit in the courtyard again.
4:00 Dean is put into bed, dressed for the night, and begins his tube feeding.
In the evening, I do his oral care and spend time with him. Every 2-3 hours Dean is turned from side to side to prevent bed sores. His vitals are taken periodically and medications are given throughout the day and night. Everyday is busy and there are many interruptions throughout the day.
September 13 – Day 91
Last night, I played instrumental music through the night and the nurses noticed that Dean slept better. The doctors finally communicated among one another and it's confirmed that Dean can now bear weight on his left leg as tolerated. I'm grateful to the Lord that this message was conveyed so therapy can utilize Dean's time here more efficiently. They placed him on the tilt table and Dean tolerated his own weight up to 50 degrees. I am learning to give his medications, tube feedings, and basic care, along with therapy techniques and transfers in preparation for our transition home or to another facility. The nurses noticed Dean cooperating and responding more to my care, especially with his oral care and relaxation.
September 14 – Day 92
Dean stormed through the evening and night. He seemed very tired throughout the day, so we put him in bed for an afternoon nap. I also requested that he have an extra time of feeding in the noon which provides him with an extra 375 calories. He receives a continuous flow of tube feeding through the night for 14 hours. We are looking for a subacute facility closer to home that will accept both of us. He needs more time to heal before he can benefit from all the therapy he is currently receiving. We have approximately 30 more days left at Kessler. Therefore, we need to make the most of every opportunity along with being wise with the resources God has provided. Over the past three months, I've learned to be extremely vigilant both in prayer and in aspects of Dean's basic care. Be sober, be vigilant; because your adversary the devil, as a roaring lion, walketh about, seeking whom he may devour: - 1 Peter 5:8
Other Entries