The Awakening Phase - Day 97- 101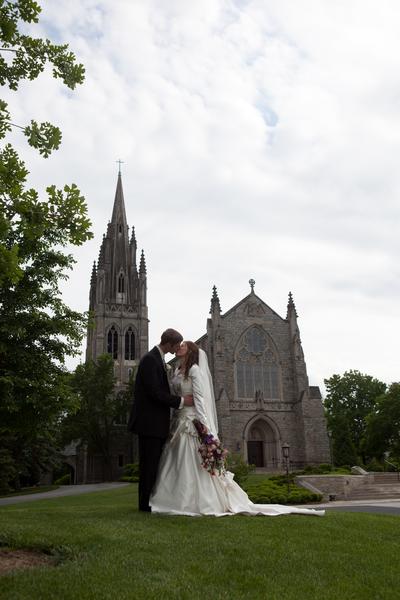 Howbeit for this cause I obtained mercy, that in me first Jesus Christ might shew forth all longsuffering, for a pattern to them which should hereafter believe on him to life everlasting. Now unto the King eternal, immortal, invisible, the only wise God, be honour and glory for ever and ever. Amen. -1 Timothy 1:16, 17
Every day is one miracle unfolding into another miracle! Dean always told me that he paces himself during a marathon and then gives his very best at the end to finish strong. I believe Dean has paced himself over the past few months and now he is giving his very best to finish the race strong with the Lord's strength. As he becomes more alert and active, the days have become long as I keep a watchful eye on him but oh how precious are the moments as he rediscovers the life he once knew. It is like being born all over again. We give all the praise and glory to God for Dean's progress. Since I am behind on the blogs, here are some highlights over this past week.
September 19 - Day 97
Dean was evaluated by the physical and occupational therapist as they are working on a schedule that would best suit his needs. We sat Dean on the edge of the bed and he turned his head to right towards me when I spoke to him and to the left when the therapist spoke to him. They brought him a larger bed which I'm grateful because now I can snuggle next to him which he seems to enjoy. It also provides a little extra room once he starts moving since the beds have no railings. He has a urinary infection which will be treated with another antibiotic for one week. Last night, they removed his foley catheter after 97 days and will use a straight catheter until he can void on his own. We are praying for God to restore his ability to control his bladder and any further developments of infections.
September 20 - Day 98
This morning Dean received his first shower on a flat shower gurney. The whole experience seemed to startle him as his eyes became bigger than usual. He coughed in response to a small pinhole opening at his trach site due to the water softening the scab. His trach area appeared to be entirely healed. We are looking into giving Dean extra vital supplements. He is receiving electrical muscle stimulant on his right leg and they are working on a brace for his left arm. He is very alert and often pats his left hip to indicate pain along with facial expressions in response. (This is the leg where he fractured his femur and his hip is slightly higher than the right.) I kissed him on the lips this evening but he didn't respond. However, he continues to bring my hand to his lips.
September 21 - Day 99
He isn't verbalizing with words yet but occasionally lets out a sigh or moan. He rubs his nose and eyes frequently. He responded to my kiss for the first time! He also patted my back and rubbed my arm with his right hand. For weeks, I place his hand on my wet hair after I shower to let him feel the texture. Since I don't know what he can see, I try to let him feel every object and describe it. He responds best by auditory and I know he understands more than he is able to communicate. I keep reminding him that, "this too shall pass."
September 22 - Day 100
This morning I put on his sneakers on for the first time! I believe he will be walking soon so he needs to get used to wearing shoes again. We relaxed today and enjoyed the sunshine for a few hours. He continues to show me affection as the Lord leads him back to his earthly home. I am blessed to know and experience Dean's deep love and passion for life. The man I married on May 5th is very much alive inside his body. My mom witnessed him brushing his teeth and washing his face. After I washed his chest, I placed the wet cloth there and asked him to wash his face. He took the cloth and dabbed the right corner of his mouth and then his left side. He followed by wiping his entire mouth and then placing the cloth into my hand. I involve him with washing and dressing himself. I have had to sit back and watch so many others do his basic care while always trying to fix things afterwards and now I am able to be more involved directly with his care. I want to create a peaceful environment like that of home. Dean has had so many strangers care for him; some were kind but others would talk loudly to him as though he were deaf or try to have a conversation with him while he was sleeping. Oh, how I long to take him home and care for him there. Imagine waking up to multiple strangers touching you while being completely dependent upon their care and unable to communicate a single word. He is a very private, independent and modest man; a refined gentleman in every way. He is responding more consistently to me throughout the day.
September 23 - Day 101
Dean was wide awake this morning but I slept a little longer than usual. Neither of us have been sleeping much. We prepared for the day and nurses assisted as I transferred him into his wheelchair. The more Dean becomes better, the more I want to do all his care and take him home. Everything takes longer to accomplish and before long it was almost noon. We strolled outside and had a peaceful afternoon soaking up the sunshine. We had our devotionals and read some Psalms together. I also came across a book about hymns and their authors so I read several, one being his favorite "How great thou art" and one mine "Turn your eyes upon Jesus." He helped me brush his teeth as he moved the toothbrush around in his mouth. He continues to respond to kisses and pats my arm and back with his right hand. He also rubs his nose and wipes it with a tissue. He has become very alert and often pats his left hip indicating pain along with facial expressions. His family visited in the evening and he patted his niece's head and gave her a kiss on the cheek. We thank you for your steadfast prayers and the way in which God is answering our prayers!
Faith sees the invisible, believes the unbelievable, and receives the impossible. - Corrie Ten Boom
Other Entries