Praying & sitting through the night!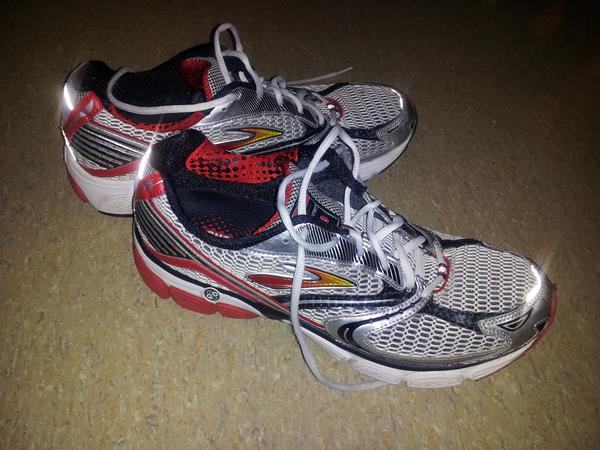 January 21, 2013
And he spake a parable unto them to this end, that men ought always to pray, and not to faint; -Luke 18:1
After midnight on January 13, the Lord allowed me to listen in on a sacred moment. There I sat on our bed collecting my thoughts for the last blog while watching Dean sleep peacefully. He rolled to his side and mumbled a few words. It usually concerned a family member and didn't make much sense. An hour of silence passed, then Dean said, "Lord have mercy. In Jesus' Name, Amen." He began to snore again, then awakened and said, "Lord, help my eyes, In Jesus' Name, Amen." Only months ago, I sat on hospital floors gazing up at Dean and pleading for God's mercy. About four months passed before he was able to utter one faint word. Another evening, after we had dinner he said, "Dean wants to go home and go to bed." I asked him to stay awake at least until 8 pm in hopes he would still sleep through the night. I worked on some bills while he took a nap. Once again, I heard him offer prayers while he slept, " Dear Lord, have mercy." Dean continues to pray before every meal and he repeats an entire phrase after me as we read the Scriptures and our devotions. During our bedtime prayers he spoke one sentence, "Lord, let us not fail you." Another day he prayed, " Thank you for our time together." It's precious to hear Dean communicate to our Heavenly Father who hears, sees, and knows everything! God continues to show us His mercy at the rising of each new day! Be merciful unto me, O God, be merciful unto me: for my soul trusteth in thee: yea, in the shadow of thy wings will I make my refuge, until these calamities be overpast. I will cry unto God most high; unto God that performeth all things for me. He shall send from heaven, and save me from the reproach of him that would swallow me up. Selah. God shall send forth his mercy and his truth. -Psalm 57:1-3 I believe God works in mysterious ways to draw us closer to Him.
Thank you all for your diligent prayers! Dean also attempts to sit up in the early morning hours. We usually go to bed around 10 pm and we wake up between 2-3 am. Then I awaken to him trying to pull himself up with the bed rail using his right arm around 5-6 am. He makes it about halfway so I support his back in order for him to sit more upright but due to the tone in both legs it's a difficult position for him. I end up taking my makeshift barricade down which consist of a folding bed rail, 4x4 ft tumble mat and wheelchair to prevent him from rolling out of bed. (Praise God Dean has had no falls! One night the Lord awakened me to Dean sliding out of bed and he could have been completely on the floor in seconds. I jumped across the bed and swung his legs back up into bed and he said, "Thank you!" That night the Lord prompted me to make the barricade so I could sleep in peace.) Once this is removed, he is able to sit at the edge of the bed with his feet touching the floor. I'll get him water or snack which satisfies him enough so we can lie down again. I try to convince him to go back to sleep and many mornings neither of us sleep much. He is gaining strength and mobility in that some mornings he actually flips the mat up over on it's side with his right arm and wedges his right leg down between the railing. Sometimes it seems were more like siblings than husband and wife.
Dean also walks about 40ft at least 5 days a week with the help of a brother on each side while I assist his legs. After sitting down upon his first walk in our house, Dean said, "Thanks, boys!" Then he reached out to the left and right to shake the hands of his two older brothers who assisted him in this great feat. Over the past three weeks, we have seen improvement with his ability to follow through with each step. Recently, I've been trying to use less sensory cues and give more verbal direction since he's been iniating about 75% of the steps with his right leg and 20% with his left leg.
Please Pray:
Dean complains about pain in both knees, shoulders, and particularly his left arm. Pray for relief and strength in each of these joints. He must bear weight through these areas so he can build muscle. His left arm has become more straight at the elbow but his wrist is bent down at a 90 degree angle and his fingers curl into a fist. However, he still has flexibility and we can stretch them but his wrist defaults to this position. He won't tolerate any braces for his left arm and quickly takes them off.
I would like to thank those who have prepared delicious meals for us since our return home. We greatly appreciate your kindness, support, and encouragement! I love being home with Dean! A few weeks ago, I enjoyed cooking our first dinner since being home which was salmon, potatoes and beans. The last dinner I cooked before the accident was salmon chowder. (I'm not counting sandwiches and breakfasts.)
We will be enabling online meal signup this afternoon for those who would like to.
Other Entries