August 31 - Day 78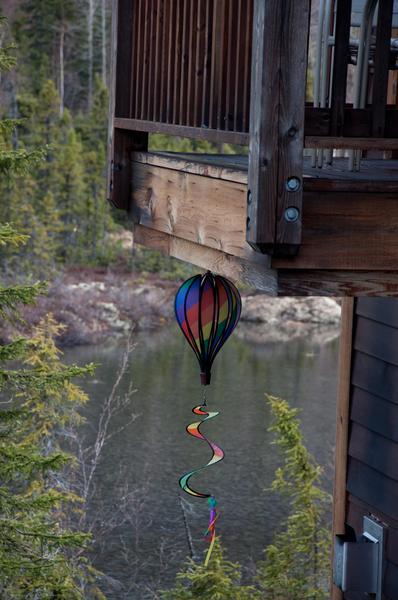 And after eight days again his disciples were within, and Thomas with them: then came Jesus, the doors being shut, and stood in the midst, and said, Peace be unto you. Then saith he to Thomas, Reach hither thy finger, and behold my hands; and reach hither thy hand, and thrust it into my side: and be not faithless, but believing. And Thomas answered and said unto him, My Lord and my God. Jesus saith unto him, Thomas, because thou hast seen me, thou hast believed: blessed are they that have not seen, and yet have believed. And many other signs truly did Jesus in the presence of his disciples, which are not written in this book: But these are written, that ye might believe that Jesus is the Christ, the Son of God; and that believing ye might have life through his name. -John 20:26-31
This morning Dean did very well in therapy after being in the hospital with limited therapy for the past 7 days. He kept his eyes open and moved his right hand towards his left arm as they extended it. He also touched his left leg when she stretched it in response to pain. During speech therapy, his passy mur valve was replaced because it sounded like a Kazoo. He hasn't made much sound lately but I'm looking forwards to hearing him soon. She placed a small ice cube in his mouth and it was the first time we heard him crunch on the ice with his teeth in a rotating motion. The spoon was placed in his right hand with assistance and brought towards his mouth. He opened his mouth enough to place the spoon between his teeth and sealed his lips around the spoon. Usually, we have to prompt him by pulling his lower jaw down while pushing the ice between his teeth and stimulating him to chew the ice. Once he completes this process, he swallows on his own. After his morning session, I cut his hair with scissors and washed it with cups of water while he sat in his wheelchair. The last time I cut his hair was around the end of May so it was quite longer than usual with some curls. He was so patient with me as I found it challenging to wash his hair and keep his head stabilized in the process without making a mess. Then we shaved his face together before going outside to enjoy the fresh air. He did well during his afternoon session but wasn't quite as responsive as in the morning.
Later in the afternoon, an email came with the petition form concerning Dean's guardianship so I quickly printed it out. I was required to sign, notarize and mail the petition back to the lawyer in order to present it before the judge. I quickly charged my phone and got directions to a local bank where I signed the forms before a notary. I dashed across the street to enter the lobby of the post office only to peer through the window like a sad child as the lady closed her register while refraining myself from pleading for mercy. I was six minutes too late but I wasn't the only one. A woman walked in behind me so I asked her if she knew of any UPS or Fed-Ex stores nearby. She told me to continue down main street and perhaps there would be one. It was my first drive through historical Chester with all its charming shops and restaurants. Hope fluttered through my heart like a butterfly when I saw hot air balloon wind spinners tied to the post of two shops. I wished Dean could enjoy this picturesque town with me but instead I was on a mission for him. I pulled into the first shopping center and quickly skimmed across the names. The Lord prompted me to keep driving through the parking lot to a second shopping center ahead, and there it was quietly tucked away. It was like finding treasure at the end of the rainbow. My heart was filled with thanksgiving as I leapt out the car for joy and rushed inside to copy, fax and mail the original forms. I shared with the man how the Lord led me to his UPS store. The mission was completed so I got in the car to journey back to Kessler. As I drove through town, the hot air balloons caught my eye again but I kept on driving so not to miss any more precious time with Dean. However, I felt compelled to turn around and pulled over only to realize I had gone too far. But in the distance I could see the balloon blowing in the wind so like a child chasing down the ice-cream truck on a hot summer day I ran two blocks down the street, grabbing the balloon and going inside to pay for it. The lady had a whole rack of them so I shared briefly with her about Dean. She said she typically closes at 5 pm but stayed open for an extra 20 minutes to do inventory. When he awakes, I want him to see that dreams come true and know how God answered our prayers along this arduous journey.
This morning I delighted myself in the Lord and he gently reminded me throughout the day that He knows and has not forgotten the desires of my heart.

I will meditate in thy precepts, and have respect unto thy ways.

I will delight myself in thy statutes: I will not forget thy word. Deal bountifully with thy servant, that I may live, and keep thy word. -Psalm 119:15-17 I always had a fascination with hot air balloons and in fourth grade I drew 4 different hot air balloons for a stamp collection contest. During my freshman year of college, I dreamed about floating away with my husband after our wedding reception into the sunset. I even did some research about becoming a pilot and taking a course so I could fly hot air balloons but funds were limited for such extravagant pleasures. When I had an opportunity to ride in a hot air balloon I turned it down because I was waiting to take my first ride with my husband! While Dean and I were dating, in conversation he figured out this secret desire and to my surprise he supported my dream. After pricing and considering all the factors involved to launch a balloon on such a special occasion, I decided not to do it on our wedding day because it was literally "up in the air." Dean was supportive through the whole process as I left go of this dream yet he promised me that someday we would take a hot air balloon ride together. This autumn we thought about attending a photography seminar in Arizona during a festival where they launch dozens of hot air balloons in the desert. We also thought about going to local balloon festivals this summer, going on my birthday or on our 1st year anniversary. While we were in Alaska, we both smiled as we noticed a hot air balloon hanging below our balcony at Lake Tern where we stayed for two nights. The hot air balloon wind spinner pictured above was taken in Moose Pass, Alaska, and the one I bought in Chester, NJ is almost identical. It's hanging from our ceiling in the room and I'm looking forwards to Dean's smile when he sees it!
I do not ask that He must prove
And that before I can believe
He first must let me see.
It is enough for me to know
It's true because He says it's so;
On His unchanging Word I'll stand
And trust till I can understand.
-E.M Winter
Other Entries